Originally Posted to Steemit:
Chances are that you are reading this article, because like most of us inside the Q Research Community you cannot stop obsessing over the meanings of posts and the [map].
If you didn't already know, on March 23, 2018 Q posted this stringer:
Clock activated.
RED_CASTLE.
GREEN_CASTLE.
Stage_5:5[y]
Q
There are those inside the Q Research Community that seem to believe that Red_Castle is a direct reference to the Army Corps Of Engineers. This does seem plausible considering the fact that their logo does contain a Red_Castle and technically does fall under the command of the military.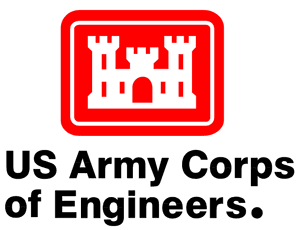 I can totally see why people believe that it is a reference to COG.
While investigating an possible references to Green_Castle, I discovered that the National Guard has an armory in Greencastle, Indiana. I know that the National Guard often times works very closely with the Army Corps Of Engineers, however I feel that this facility may be to small to hold the kind of hardware needed for any kind of large scale operation on its own. They have a few heavy trucks and some pieces of artillery in the Google Earth street view.
https://earth.app.goo.gl/FYszN
You can see from this image and from the overhead satellite view that it is a rather small facility, so I highly doubt any kind of major operation would be centered around or involve this particular National Guard unit/location.
Does that mean I have all the answers? Absolutely not, however, I have found a piece of information that I do think is worth mentioning.
You've seen Q reference the game of Chess on more than one occasion. He has also told us that sometimes words or phrases have double meanings in the drops. This led me to start researching into possible definitions of words. So I looked at the word Castle!
According to Oxford Dictionary, one of the possible meanings behind the word is:
"Make a special move (no more than once in a game by each player) in which the king is transferred from its original square two squares along the back rank towards a rook on its corner square which is then transferred to the square passed over by the king."
Here are some examples of Q posts referencing Chess:
> MZ.
RT.
Big meeting.
Cell phones left at door.
+8
5 political
1 former intel dir
Mask & Spin
IDEN friendly 'insiders'
MSM support +talking points
Shift narrative
FAIL
We hear you.
We have the algorithm.
Thank you @ Snowden.
Learn chess.
Down she goes.
Nobody escapes this.
NOBODY.
Q From March 21, 2018
Here is another post referencing Chess:
> Shall we play a game?
How about a nice game of chess?
WarGames.
Double meaning.
[CLAS-5849]
Fake incoming missile alert [Defcon 1].
We know all.
TRUST.
Q January 19, 2018
Now this was a rather significant post by Q with references to Chess in it as well:
> BIG news week?
Future proves past.
What news was unlocked?
Do you believe in coincidences?
U1
What public disclosure occurred re: U1?
DEFCON 1 [non-nuke FALSE]
COMMAND?
WHY?
NECESSARY?
NO SUCH AGENCY.
Where did POTUS stop [post] ASIA?
IT WAS NECESSARY.
FOR GOD & COUNTRY.
IT WAS NECESSARY.
NO OTHER VEHICLE TO REGAIN ENTRY.
:[AGAIN] direct pre-knowledge.
:[AGAIN] warning ALERT.
Think BDT.
Shall we play a game?
How about a nice game of CHESS?
THE_FLOOR_IS_YOURS
COMMAND?
WHY?
NECESSARY?
WHO IS TALKING?
THINK BIG.
THINK BIGGER.
THINK BIGGEST.
HAITI FOCUS
Why is this relevant?
What comes next?
CF_BOOM_SHOCK_BYE_
ADM R
[CLAS-239B_TC]
"…Because of the Democrats not being interested in life and safety, DACA has now taken a big step backwards. The Dems will threaten "shutdown," but what they are really doing is shutting down our military, at a time we need it most. Get smart, MAKE AMERICA GREAT AGAIN!
WE ARE FIGHTING FOR OUR COUNTRY!"
FOCUS on POTUS' Tweet above.
If D's shutdown the gov't – what happens to the US MILITARY?
What specifically occurs?
Think budget.
Why is this relevant?
[CLAS_EO_ ][2]
Missing 1
Missing 2
Missing 3
FIND missing [3].
Future proves past.
NOTHING is a coincidence.
The MAP is the KEY.
PLANNED for [3] years.
CORRUPTION and EVIL DEEP WITHIN.
EVERYWHERE.
PATIENCE.
THERE IS NO ESCAPE.
THERE ARE NO DEALS.
TREASON AT HIGHEST LEVELS.
FOREIGN AGENTS WITHIN OUR GOV'T.
HIGHEST LEVELS.
THE PUPPET MASTERS HAVE BEEN REMOVED.
ALL VEHICLES OF DELIVERY REMOVED.
STRINGS CUT.
7TH FLOOR IS NO MORE>FBI/SD
WE SEE ALL.
WE HEAR ALL.
THE HUNT CONTINUES.
PRISON.
DEATH.
[CLAS_GITMO_ J z9-A][89]
RED_RED_
IRON EAGLE.
Q January 13, 2018
You will also notice the use of RED_RED_ stringer in that last post. I found that interesting although possibly completely unrelated. Did you notice the reference to a "nice game of chess."? I am currently digging through the public Executive Orders list to try and find the EO referenced in that Q post. I found a few interesting things and will be giving you all a video update on that soon. I'm just making sure that all my ducks are lined up in a row.
Here is another post referencing Chess and playing a game. This one also contains critical intel on the Atlanta Airport situation and the capture of several high level targets.
> FLASH_BREAK_
/* /\ /*
Shall we play a game?
Map is critical to understand.
Future unlocks past.
DECLAS_ATL_(past).
News unlocks map.
Find the markers.
10 & [10].
12/7 – 12/17.
Concourse F.
Terminal 5.
Private_operated plane (OP)?
ATL -> IAD
Extraction/known.
Dark.
Darkness.
Learn double meanings.
SHUTDOWN.
Q/POTUS-1
Q/POTUS-2
Q/POTUS-3
Q/POTUS-4 [10]
Q/POTUS-5
"Special Place"
Why are drops highlighted by POTUS shortly thereafter?
Coincidence or message?
"The Great Awakening"
POTUS today.
Unlock?
CLAS_OP_IAD_(future).
How about a nice game of chess?
SPLASH.
FOX THREE.
Q December 18, 2017
Now I will share the last and final post I found containing references to "Chess":
Shall we play a game?
Find the spider(s) and build the web (the 'map').
Remember, they consider you to be the fly (specifically, the 'feeder').
Remember, they never thought she was going to lose.
Therefore, they never thought investigations and/or public interest into their criminal acts would be exposed/investigated.
Therefore, they never thought they had anything to fear.
Therefore, they openly showcase their symbolism.
Therefore, they were sloppy.
Hussein's last speech in Chicago re: 'scandal free'.
Why did he continually emphasize that phrase?
As a backup, they infiltrated and control the narrative (the 'MSM').
As a backup, they install only those on the team.
As a backup, they blackmail those that aren't.
As a backup, they defined 'conspiracy' as crazy/mentally unstable and label anything 'true' as such.
This works given most of what they engage in is pure evil and simply unbelievable (hard to swallow).
The 'fix' has always been in – no matter which party won the election (-JFK (killed)/Reagan(shot)).
This was always the promise made to those who played the game (willingly or otherwise) (i.e., they would never lose power).
Power of the (3) letter agencies.
Power over the US Military (WW dominance to push against other nations and install like-kind).
These people are really stupid.
Follow the husbands.
Another Hint:
Ian Cameron
McKinsey & Company
Clowns In America.
Dr. Emmett J. Rice.
Federal Reserve.
Everyone is connected.
How about a nice game of chess?
Q December 14, 2017.
You see what I'm getting at? Q invites the traitors in our government to play a nice game of chess several times. He uses chess references several times in his posts. Could Q possibly be letting us know that there is a major move coming and that the situation has escalated and that the President's safety is at risk.
The "Green_Castle" could mean that the President has been removed from danger and could possibly be in an undisclosed location. It would make sense then to assume that 'Clock Activated" means that the operation to drag in a bunch of these scum bags has started and that it created a hostile situation that could endanger the President, i.e. "Red_Castle", and that because of this the President has been moved and is most likely flying around the Atlantic on Air Force One, therefore "Green_Castle" would mean he has been secured.
Now, I am not claiming to be some guru, I don't have a crystal ball and I have no "inside sources" I am working purely on speculation. With that being said, I would like to make sure people understand this article is in no way an attack on researchers that have linked the Red_Castle to the Corps Of Engineers, it could potentially be a double meaning.
Read the posts I shared carefully and take a look around and see what you find. You would be surprised how much information we can use is readily available in the public domain. You just need to know how and where to look.
Always remember that this is a very fluid, and ever-changing situation. Now that you have read those posts and have seen the references to Uranium One check out this article.
"The Clinton Foundation is being called to account " from The American Spectator.
DiGenova says the investigation has been "underway for some time" and involves the Clinton Foundation, "which includes Uranium One and its various transactions." DiGenova notes that he does not know whether investigators have empaneled a grand jury or not. For many, the FBI expending resources on interviewing witnesses and investigating the massive foundation for months indicates that if a grand jury does not already exist one will soon.
I'm going to tell you guys a little secret, a Grand Jury has already been impaneled. There are literally thousands of sealed indictments across the country. That we know of there are around 100 just in the Washington D.C. area!
Tick tock….
We know that an ongoing investigation has been underway in relation to Hillary Clinton and the Uranium One deal. We know that prosecutors from Sessions office asked the FBI for any documents they may have as far back as December 17, 2018.
"Prosecutors ask FBI agents for info on Uranium One deal"
That means that if they were asking for those documents back in December which leads me to believe that the investigation had already been making serious strides back in December. We know that Jeff Sessions was nicknamed "The Silent Executioner" back when he was in the court room. Jeff Sessions is smart enough to know that he has to maintain complete silence and secrecy as to not tip off any bad guys.
Here is a video you want to watch:
Remember when Q Anon told us that the whole world was with us? You can bet your top dollar that there are people leaking information like this to Assange and Wikileaks from inside MI6.
ASSANGE SUGGESTS BRITISH GOVERNMENT WAS INVOLVED IN PLOT TO BRING DOWN TRUMP
Here are some more interesting articles for you guys to check out. As you can see, these are headlines that relate directly to the Q Map.
Report: Obama Admin Actively Blackmailed Uranium One Whistleblower
If you like this post, please like and resteem!
If you would like to donate to my YouTube Channel please visit:
https://www.paypal.me/ramsesreyes
You can view all of my QAnon related research videos on YouTube!
https://www.youtube.com/ramsesreyesorwellianchronicle