BOOM! TWITTER FACES LAWSUIT FROM RIGHT-WING TRUE PUNDIT, SERVED THEM 14-PAGE CEASE AND DESIST DEMAND THAT SETS STAGE FOR LITIGATION
70news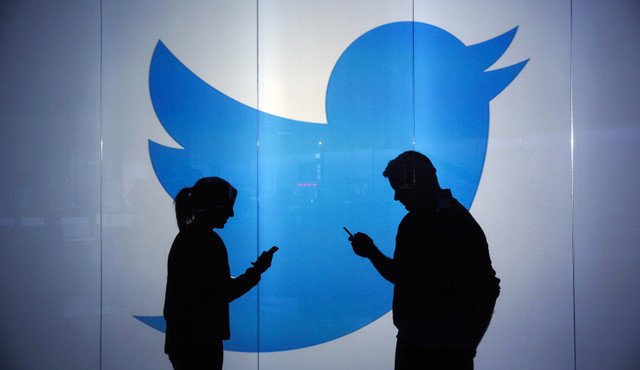 Conservative website True Pundit sent left-wing Twitter a 14-page comprehensive Cease & Desist demand that sets the stage for litigation. True Pundit says twitter is  violating various state and federal laws and engaged in acts that arise from a willful intent to silence the site ( and others ) for their conservative political views.  
THOMAS PAINE OF TRUE PUNDIT TWEETS BELOW:
 17 Nov 2017:
Our lawyers in San Francisco served Twitter Jack & Counsel today with a Cease & Desist for many legal infractions … Much more on that to come later. We'll give them a chance to digest/respond.
7:12 PM – 19 Nov 2017:
We punched Twitter back for interfering with Thomas Paine and True Pundit group w/ a 14-page comprehensive Cease & Desist demand that sets the stage for litigation. We will publish the FULL letter in few days, but here is a nice sample. Heavyweight lawyers: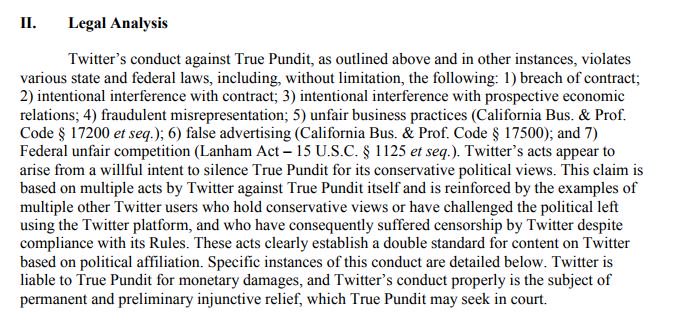 The entire…
View original post 171 more words