BUSTED! JULIAN ASSANGE: THE ATLANTIC EDITED WIKILEAKS-DONALD TRUMP JR. MESSAGES; DON JR. RELEASES ENTIRE THREE MESSAGES – OR ANSWER TO WIKI QUESTIONS
70news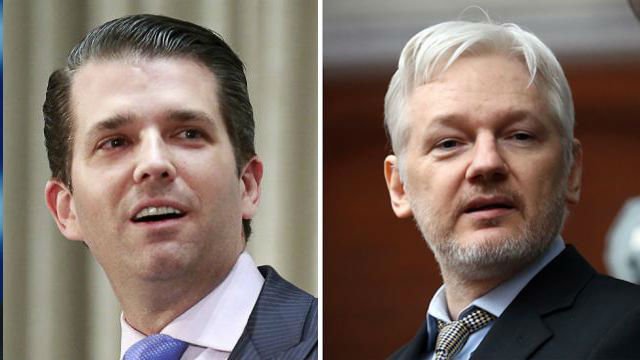 Julian Assange busted The Atlantic for its FAKE NEWS about Donald Trump Jr.- Wikileaks story.
Wikileaks founder, Julian Assange, latest tweet:
"Incredible. The Atlantic edited "Trump Jr" DM story to reverse its meaning even removing "that the Clinton campaign is constantly slandering us with" right after "pro-Russia". Full text changes everything."
Donald Trump Jr. tweets:
Here is the entire chain of messages with @wikileaks (with my whopping 3 responses) which one of the congressional committees has chosen to selectively leak. How ironic!
Wikileaks founder, Julian Assange:
"I cannot confirm the alleged DM's from @DonaldJTrumpJr to @WikiLeaks. @WikiLeaks does not keep such records and the Atlantic's presentation…
View original post 490 more words